The Top Medical/Health News Stories of the Week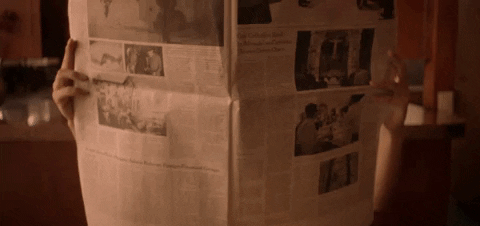 Here's our round-up of the medical and healthcare news stories of the week – and what a week it's been! We've scoured the news for the stories we think are important to know about. Every week, we'll bring you a fresh batch of healthcare stories for you to feast on.
Use these stories to help boost your knowledge of the healthcare sector and the biggest health topics affecting us.
Coffee Drinkers May be at Lower Risk of Early Death, Study Suggests
A recent study based on data from more than 171,000 participants of the UK BioBank over a period of 7 years found that compared with those who did not drink coffee, people who consumed unsweetened coffee had the lowest risk of death when other factors, like age, sex, and ethnicity, were taken into account. 
Reductions in the risk of death were also seen for coffee sweetened with sugar, but the trend was more unclear for people who used artificial sweeteners. However, this new study is observational, meaning the conclusions are far from clear-cut and absolute.
Coffee drinkers are generally more affluent and have healthier lives than non-drinkers; the researchers remain unconvinced that observational studies can account for such factors. 
These early findings are interesting, although it is important to read observational studies with a critical eye because of the many potential confounding variables. This newspiece can serve as a good introduction to observational research, as well. 
Watchdog Warns it Could Take 7 Years to Clear Wales' NHS Covid Backlog
According to the public spending watchdog, Audit Wales, it could take seven or more years for NHS Wales to return their waiting lists to pre-pandemic levels. The models show around 700,000 patients were waiting for planned care in February 2022, which was double the number waiting in 2020. The Welsh Government has set targets for waiting lists in collaboration with health boards to tackle the pandemic backlog, backed by long-term funding.
The Covid-19 pandemic has had a significant impact on the NHS, as evidenced by these backlogs. It will be important to watch the NHS rise to the challenge of tackling these massive waiting lists. 
Incurable Breast Cancer: Drug Gives Patients More Time, Study Finds
A new treatment for women with a genetic abnormality in their breast cancer has emerged; research shows women with this abnormality could expect to survive almost twice as long when given a new drug in combination with hormone therapy as compared to those given standard treatment. Although not a cure, this new treatment can buy patients additional time to spend with their loved ones.
The researchers in this trial exploited the mutations and mistakes in the cancer's genetic code to develop a therapy. This trial is an exciting development; if the next phase of the clinical trial is successful, it could pave the way for this new drug to become a standard treatment. 
New research adds to the growing body of literature linking a sedentary lifestyle with risk of disease and disability. Researchers in the US have reported that older adults who increase the amount of moderate activity from less than three minutes a day to at least 14 minutes could reduce their risk of stroke by more than 40%.
Although the study has limitations and researchers are cautious about overestimating the impact of activity on stroke risk, being more active does have beneficial effects for health. For example, it lessens excess body fat and keeps blood pressure lower, both of which are strong risk factors for stroke. 
This research highlights the need to encourage elderly loved ones (and patients) to maintain an active lifestyle, as even a little bit of exercise can go a long way when it comes to health. 
Best Exercise Time May Differ for Men and Women, Study Suggests
According to a recent US study, the time of day you exercise can affect the results, and the best time may be different for men and women. Specifically, researchers found women burned more body fat during morning exercise, whereas men had more success in the evenings. This could be the result of differences in hormones, biological clocks, and sleep-wake cycles between the sexes. 
Because it is unclear exactly why ideal exercise timing potentially differs between men and women, there is much potential for further research in this field. Perhaps you could work to investigate the underlying causes! 
That's a wrap on this week's news round-up, before you leave, pick one that you found the most interesting out of our selection.
Stay tuned for next week's roundup. Who knows what will happen in the next seven days?
Before you leave, take 5 mins and reflect on what you've learnt from this
What surprised you? What was expected?
How has this improved your knowledge of healthcare developments?
Make a quick note of these reflections (bullet-points are fine) in your reflective diary. You might find it useful when answering medical interview questions!