The Top Medical/Health News Stories of the Week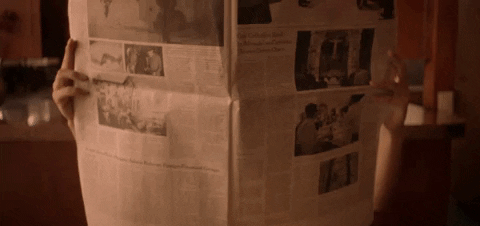 Here's our round-up of the medical and healthcare news stories of the week – and what a week it's been! We've scoured the news for the stories we think are important to know about. Every week, we'll bring you a fresh batch of healthcare stories for you to feast on.
Use these stories to help boost your knowledge of the healthcare sector and the biggest health topics affecting us.
Women Risking their Health to Source HRT amid Shortages, UK GP Chief warns
Hormone replacement therapy (HRT) is a treatment to relieve symptoms of menopause, the period of time that marks the end of womens' menstrual cycles. Around 1 million women in the UK rely on HRT for symptom relief, but there are serious supply shortages affecting England. Women around the country are turning to the black market or relying on exchanging and sharing HRT medicines with other women. 
The chair of the Royal College of GPs, Prof Martin Marshall, is concerned, as are thousands of GPs across the country, over these developments, as the sharing of medications could result in serious side effects. Although HRT should only be prescribed by qualified healthcare practitioners, Sajid Javid, the health secretary, has been urged to change the law to allow pharmacists to alter prescriptions during medicine shortages.
This would allow pharmacists to dispense substitute versions of medicines that were prescribed. 
Shortages of medicines that are most commonly prescribed can happen, meaning it is important to consider the ramifications such an occurrence can have on the affected patient population from a healthcare practitioner's perspective.
Fear over High Rates of Diabetes Foot Amputations
A significant complication of diabetes involves foot amputations, as poorly controlled diabetes can reduce blood flow and cause nerve damage, reducing sensation in the feet. Thus, there is an increased risk of foot infections and ulcers which may lead to amputation. The latest figures suggest that certain areas of England have significantly higher rates of foot amputations, signifying a need to address the inequalities in areas of higher deprivation. 
Foot amputations as a result of diabetes are preventable – it is estimated that up to 80% can be avoided with proper care. Bettering access to the care people need is a critical issue that must be addressed; current and future healthcare practitioners play a massive role in making such a difference.
Covid-19 Infection Levels Falling in All UK Nations
Figures show that the rate of Covid-19 infections have fallen simultaneously in all four UK nations for the first time since January. This suggests that the recent surge in infections caused by the Omicron BA.2 variant have now peaked. Importantly, despite the fall in infections, the virus is still circulating at high levels around the country. 
This article is part of the ever-evolving information about the Covid pandemic; it is important to remain on top of the virus trends. 
New findings, based on analysis of pregnancies in lab mice, suggest males are more demanding than females before they are born by perhaps requiring more nutrients and oxygen than the mother can offer through her placenta.
By confirming the sex of the baby early, researchers are suggesting that encouraging pregnant women to make lifestyle changes based on the sex of their child could have lifelong health benefits. For example, conditions of pregnancy like foetal growth restriction can be more prevalent in women carrying male babies than females. 
These findings are interesting because they represent new developments within the field of obstetrics. 
Paratyphoid fever is caused by a related bacterial to typhoid fever and is spread via poor sanitation and dirty water. There is currently no vaccine licensed for paratyphoid, but there is a necessity for one for preventive purposes and to combat increasing antibiotic resistance. Volunteers in the "human challenge" trial will receive either two doses of the new paratyphoid vaccine or a placebo, given 14 days apart.
The volunteers will then be infected with the paratyphoid bacteria to assess the vaccine's effectiveness. Should participants show any sign of infection, they will be treated with a course of antibiotics. Full results are expected in 2023. 
Vaccine development is a long process, but necessary to combat serious diseases. This article sheds light on the testing stage of vaccine development. 
Glioblastoma: CRISPR Nanocapsule Used to Target Brain Tumours in Mice
A team of researchers has developed a nanocapsule that can deliver CRISPR, a tool for removing or altering genetic material inside cells, to the brain. This has previously been a challenge because of the difficulty associated with getting past the blood brain barrier (which is also the reason why brain tumours are generally difficult to treat).
The researchers used CRISPR to target a specific gene that regulates the development of new cells, termed PLK1; this gene is essentially in overdrive with glioblastoma (a form of brain cancer). When tested in mice, tumour growth stalled and there were negligible unwanted genetic mutations. 
Although there is much more testing to be done, these findings are an encouraging first step towards finding a treatment for brain conditions like glioblastoma, and potentially beyond. 
A study done by the Royal Marsden NHS Foundation Trust, the Institute of Cancer Research, London, and Imperial College London has identified a breakthrough that could revolutionise the surveillance of cancer patients. Physicians have to monitor cancer patients after treatment to ensure any recurrence of cancer is acted on as soon as possible. 
The new model, which uses machine learning, can predict the risk of cancer coming back; this early detection could result in more effective re-treatment. Further, cancer patients themselves could feel less anxiety which such a model, as anticipation of relapse is a key source of stress. Finally, the tool could reduce the number of unnecessary follow-up scans, leading to increased efficiency within the NHS.
The researchers who have developed the machine learning model, which enables software to automatically predict outcomes, used it to determine its accuracy in identifying non-small cell lung cancer patients at risk of recurrence following treatment. The tool was found to be more accurate in predicting outcomes than traditionally used methods. 
There is no framework currently in place for the post-treatment surveillance of cancer patients. Thus, AI in combination with healthcare data could be the answer. 
This artificial intelligence tool is an exciting breakthrough, and could seriously revolutionise surveillance of patients both nationally and internationally. 
EU Estimates Up to 80% of Population Has Had COVID
The European Commission has said that between 60-80% of the EU population has by now had coronavirus. Although reported cases only overed 30% of the European population, the addition of unreported cases could raise this figure to about 77%. 
The EU is shifting away from mass testing and reporting due to a recent drop in infections and deaths linked to COVID-19. However, the commission has stated that surges are likely to continue in the future due to additional mutations of the virus. As a result, the commission is urging countries to have plans in place to shift back into emergency mode should it be necessary. 
This article highlights the spread of COVID-19 across European countries, especially in relation to the varying surges. 
UK's Transfer of Old Patients to Care Homes in Pandemic Was Unlawful
Early on in the pandemic, Britain's government moved elderly patients from hospitals to care homes. A court found this to be unlawful on Wednesday, as the government did not consider that people without symptoms could spread the virus. 
This judicial review was instigated by the families of two care home residents who succumbed to the virus; the judges noted that the risks of asymptomatic transmission were discussed prior to any passage of policies. The criticised policy failed to take into account the dire consequences asymptomatic transmission could have for elderly patients, the court found. 
The claimants did not ask for compensation, instead opting solely for a declaration from the court. This story emphasises the serious ramifications health-related policy can have when its impacts are not fully considered. 
Six-monthly Injection Could Replace Daily Pill for High Blood Pressure Treatment
People with high blood pressure typically take a daily tablet to control their condition, which commonly develops as a result of diet, lifestyle, or medical condition. Queen Mary University of London and Barts Health NHS Trust have employed 630 patients worldwide, around 100 of whom are from the UK, in a new trial for a twice-yearly injection instead.
If the injection lowers blood pressure sufficiently over a prolonged period, three years in this case, it could very well be an alternative to taking daily pills for some patients.  
High blood pressure is a common condition; around a third of adults in the UK have it but many may be unaware. This injection is a novel treatment for this condition and, should it be successful, could make treating high blood pressure more convenient for patients. 
That's a wrap on this week's news round-up, before you leave, pick one that you found the most interesting out of our selection.
Stay tuned for next week's roundup. Who knows what will happen in the next seven days?
Before you leave, take 5 mins and reflect on what you've learnt from this
What surprised you? What was expected?
How has this improved your knowledge of healthcare developments?
Make a quick note of these reflections (bullet-points are fine) in your reflective diary. You might find it useful when answering medical interview questions!