Explore our blogs! From guides to getting work experience to tips for new doctors, there's something for everyone!
Check out our ultimate guides to becoming and succeeding as a healthcare professional!
Our amazing e-Courses cover such a wide range of subjects! Complete courses on medical and science-related topics (such as biofilms), or try our courses on improving confidence and battling stress.
Check out our amazing collection of 'Day in the Life' blogs, where a wide range of healthcare professionals and students (from ENT surgeons to Post-Doctoral scientists) share what they do in an average day.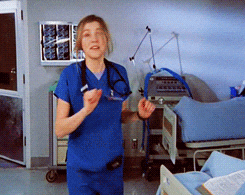 Go to our YouTube channel to watch amazing videos on getting into medicine, being a doctor, and a wide range of other subjects!