The medical interview is the time to showcase your enthusiasm and passion for medicine to the admissions team. Understandably this is a cause of great anxiety for medical applicants. So we've written this post to help you ace your MMI!
Don't let admissions tutors catch you unawares. Get prepared well before your interview by understanding what's to come.
Preparing for *your* interview
So now you know what MMI's are, it's time to think about your interview and how you can get ready to ace it.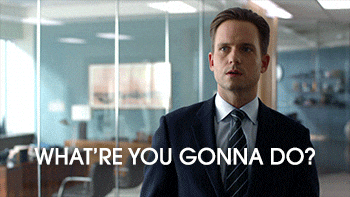 Unfortunately there's no one-size-fits-all method for MMI's!
Each Medical School's MMI's may vary in:
The number of stations they put on
The length of time you'll spend at each station
The questions they ask
What skills, experiences and knowledge they're looking for
How they finally assess your results.
For example one university might run eight MMI stations that last 5 minutes each; whilst another might run ten stations with 8 minutes at each. 
Trust us when we say that you will notice the difference!
Before attending for interview you should prepare by ascertaining as much detail about the MMI that the medical school you've been invited to interview at uses. This information is updated when changes are made so be wary of using outdated online forums or advice. Instead go directly to the medical school website or check the email with the invitation to interview, as it normally includes some useful links on what to expect
Not necessarily, no! 
Most MMI interviewers are given the part of the application that's relevant to the station they're assessing. However, some universities provide interviewers with the whole application.
You can't therefore rely on the interviewers already knowing everything about you or why you were chosen for interview.
They're unlikely to have. 
Your interviewers might not have been present when your application was first reviewed, also most interviewers will be interviewing a full cohort of students over a series of days with little time in-between each applicant. Therefore you have to expect that it's unlikely that the interviewer in front of you has read your entire application from start to finish.
This means that if you think that there's something prudent to the question being asked, you should mention it, as you might not get a chance at the rest of your stations.
You should also prepare for your MMI by looking back over your entire application so that you can pull out things that you think are important when answering your questions.
Here are some answers to frequent questions that applicants have on the day of their medical interview.
Yes, and we'd definitely recommend you do some research on the university so that if you have any questions, you make sure they get answered.
When you step into your MMI, your interviewer assesses your performance using a standardised template/mark-scheme. 
Although some universities offer a short refreshment break for interviewers, it's unlikely that they will have time to discuss your individual performance before you enter your next station, so don't worry – every station is a fresh opportunity!
Each university will have their own system to make both yourself and the interviewer aware if when you need to move to your next station. They often use electronic buzzers, bells, a speaker system or sometimes a person whose role it is to shepherd applicants to the next station.
So that's one less thing to worry about!
Following the interview, the university will inform you if you have:
An unconditional offer
A conditional offer: an offer of a place on the course conditional on you meeting specific requirements which will be set out in their letter to you
Been unsuccessful this time and not secured a place on the course
As well as receiving confirmation of the outcome of the interview in writing from the University, you will be notified formally through UCAS.