So, you're interested in a career in Nursing?
Well, you've come to the right place! Here you'll find all the information you need to explore Nursing. Enjoy!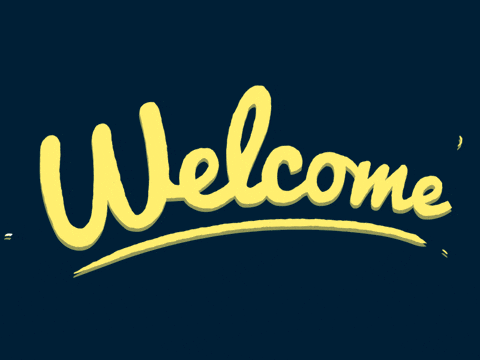 As a nurse you can conduct and lead medical research
Opportunities to continue progressing your nursing career can vary for example, becoming a nurse prescriber, ward manager, lecturer or helping to change things at a national level
Nurses link theoretical scientific principles to patient care
Being a nurse means that you can work anywhere in the world
Problem-solving is key to a career in nursing
As a nurse you can pursue your interests to become a specialist nurse
How to become a nurse in the UK
There are two main routes to become a nurse
University

Higher Apprenticeship
You can find more info below:
Become a nurse by studying at university
To work as a nurse must be registered with the Nursing and Midwifery Council (NMC). You can undertake a degree qualification to become a nurse.
When applying you will be asked to choose which of the four main nursing specialisms (adult, children, mental health, or learning disability) you'd like to study.
Nursing requires a high level of technical competence and clinical decision-making skills. To develop these as an undergraduate, you spend half of your nursing degree on supervised placements in local hospital and community settings. It's important to note that each university structures their courses slightly differently so we'd suggest you take a look at individual university websites for more information.
Each university sets its own entry requirements, so make sure you check their websites before applying.
Common requirements are five GCSEs plus two A-levels (or equivalent).
You will also have to:
demonstrate evidence of literacy and numeracy
complete a health questionnaire and identify any special needs related to a disability
declare any past criminal convictions and allow the university to check whether you have a police record. You will not automatically be barred if you have a criminal conviction or caution. (Universities will take into account the circumstances and will treat any information in the strictest of confidence.)
If you're already working as a health care assistant, you may want to speak to your employer as they might be able to support you to meet the entrance requirements to become a nurse through an apprentice scheme.
From 1 August 2017 new students in England on most nursing, midwifery and allied health professional pre-registration courses will have access to the standard student support package of tuition fee loans and support for living costs, rather than getting an NHS bursary.
We have spent hours collating an exhaustive list of nursing scholarships and bursaries for nursing students, if you're a member you can access this list for free here.
Become a nurse by training as a higher apprentice
Nursing degree apprenticeships are an alternative route into a career in nursing.
The apprenticeship will enable people to train to become a graduate registered nurse through an apprentice training route.
Apprentices will be released by their employer to study part-time at a higher education institution and will train in a range of practice placement settings. They will learn at Nursing and Midwifery Council (NMC) approved education providers and will be expected to achieve the same standards as other student nurses.
For more information about the Nursing degree, eligibility and how to apply, click here
If you are interested in the nursing degree apprenticeship route, but don't know where you could study for this qualification, we've done the legwork for you!
Here are some universities that are launching nursing apprenticeships schemes in September 2018:
• Coventry University has released information about the different areas they will be offering higher apprenticeships in.
• Keele University will offer the apprenticeships through the new Keele Health Apprenticeships hub. The university is aiming to deliver the health disciplines in 2018.
• The University of Cumbria will be offering higher apprenticeship courses, including assistant practitioner in health and social care.
• The University of Suffolk has obtained funding to set up "adult nursing" and "adult nursing practice" apprenticeships.
• Southampton Solent University has apprenticeships available for health and social care.
• Sheffield Hallam University also has apprenticeships available for health and social care.
If you don't want to wait till 2018, The Open University and Anglia Ruskin University are already offering nursing apprenticeships.
There are 4 main branches of nursing
From the 4 branches above, you can sub-specialise in an area that interests you!
Watch nurses explaining what they do in their specialist roles:
What is it like to study Nursing at University?
Adult Nursing
From the start of your training and into your first job, you will learn how to observe patients and assess their needs. You'll learn to plan and deliver the most appropriate care for them, and evaluate the results.
Mental Health Nursing
Your role is to build effective relationships with people who use your services, and also with their relatives and carers. You might help one person to take their medication correctly while advising another about relevant therapies or social activities.
Child Nursing
Children have very specific health needs and you need to understand how a healthy child develops towards adulthood to minimise the impact of illness. This involves working in closely with the parents or guardians.
Learning Disability Nursing
Children identified as having a learning disability are living longer, more fulfilled lives into adolescence, adulthood and older age, and learning disability nurses play a vital role working across the whole life span in both health and care settings.