THE ULTIMATE GUIDE FOR GRAD-ENTRY MEDICS IN THE UK
There are several routes available to become a doctor in the UK.  This page dedicated to the Graduate-entry (accelerated) degree programmes. 
Jump to learn more about:

Become a doctor through the Graduate-Entry Accelerated Medical Degree Programme (4-5 years)
Graduate-Entry Medicine A101 (UCAS Code)
Graduate-Entry Medicine (GEM) programmes are open to you if you already hold a Bachelor's degree.
GEM Programmes are often 4-year accelerated degrees but at some universities it's a 5-year course. It's also sometimes referred to as 'Accelerated Medicine Programmes'.
If you hold a Bachelor's degree you can choose to apply for A101 (the GEM accelerated courses) or for A100 (traditional programmes). Some universities don't accept graduates onto their A100 programmes.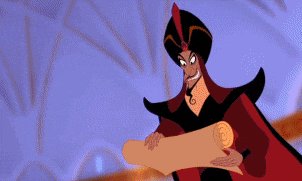 Medical Application checklist for GEM A101 applicants
Here's a guide to what to expect from the application process:
UCAS Application
Admissions test(s): UCAT, BMAT, GAMSAT score – the test or tests that you need to sit vary depending on where you apply
Personal statement (you can discuss your relevant work experience in your personal statement and again at interview)
Reference, e.g. from tutor, employer, volunteering supervisor or trainer
Degree classification, i.e. 2:1
A-Level / BTEC / IB Grades, GCSE grades (or equivalents)
Application Deadline: October (the deadline is the year before you want to begin your degree i.e. Oct 2020 deadline for Sept 2021 start)
Here's the complete list of medical schools that offer GEM degrees.
Personal statement advice
Want to be a doctor? Your personal statement is your chance to stand out from other applicants! 
Use it to convince admissions tutors you understand the role of a doctor and have a genuine interest in medicine.
Medical Interview
Shortlisted applicants are invited to interview. Each university has their own interview window e.g. some interview Feb-Apr others, Nov-Dec. If you haven't been invited to interview by April, it's worth contacting the admissions team directly as most applicants will have either been rejected or invited to interview by April.
Want to know more? Check out these posts:
My Graduate-Entry Medicine story - from nurse to doctor
university admissions tests
Admissions tests for Medicine
Most Medical Schools require applicants to sit an admissions test as part of their application.
These tests ensure that students selected to study Medicine have the cognitive abilities, values and professional behaviours required to work successfully as doctors in the UK.
There are three main tests – find out more about each below:
applying to medicine through ucas
Applying to study Medicine in the UK
Applications to UK Medical Schools are made through the Universities and Colleges Admissions Services, or UCAS.
Your application is sent online and includes:
Your name and address

Your admissions test scores

Your academic grades (including GCSEs, A-Levels/IB/BTEC etc

A personal statement written by you (most people include information about work experience here)

A reference from your teacher

Your university choices
Application Deadline: October (the deadline is the year before you want to begin your degree i.e. Oct 2020 deadline for Sept 2021 start).
If you choose to apply to more than 1 university your application will cost around £24.
Find out more about different elements of the application process below:
Work experience
Gaining work experience in the field you wish to enter is sensible. Otherwise you're signing yourself up for years of study alongside paying tuition fees, without really understanding the profession you will enter at graduation. It's considered essential to try and gain work experience to support your application to medical school, however what many applicants fail to recognise is that the quality and number of your work experience placements do not guarantee entry to medical school. Additionally, each medical school has different entry requirements and for some, they specify restrictions on the type/length of work experience which is acceptable. So take the time to find out what the medical school you're considering applying to, requires or prefers.
Obtaining work experience can be difficult for some and easy for others, regardless of where you sit on this spectrum, you need to learn to reflect on your experiences rather than simply listing them and naming the hospitals, GP surgeries etc. that you attended.
If you're looking to get work experience, we'd urge you to think creatively. Experience doesn't always need to be gained in the NHS or by observing just doctors. Consider community organisations, charities and institutions where you could provide care or support for people.
Medical Personal Statement
The personal statement is an important part of the UCAS application.
It's your chance to describe your ambitions, skills, and experience.
Need help with your personal statement? Our Complete Personal Statement Builder will help you craft your statement using advice from admissions tutors.
Teacher's Reference
The teacher's reference is written by a member of staff who knows you and your academic performance.
It places your application in context, and gives an honest, fair and relevant assessment of your potential to succeed at a higher level in the chosen subject.
Medical Interview
There are several forms of medical interview available across UK medical schools.
MMI
Traditional panel interview
Oxbridge college interviews- 1:1 interviews with lecturers/professors
The most popular by far at the moment are MMI's (multiple mini interviews).
We have a course for students interested in learning and practising for their MMI, there are free and discounted places available, contact us if you'd like to register your interest for MMI support.
Want to know more? Check out these posts:
what's it like to study medicine?
Medicine isn't like other degrees that my friends at other uni's are studying. We have a basically guaranteed job at the end of our degree. All the work, exams, revision studying etc. is hard but you know you're doing something that you really wanted to do, that and the great people on your course helps you get through.
My favourite part of studying Medicine is definitely the clinical placements, relating the theory you learn in lectures, tutorials and practicals into clinical practice. Correctly diagnosing a patient with the knowledge you've learnt is such an awesome feeling!
There's a lot to know, but the methodical and repetitive nature of medical school helps you to develop the skills needed to get through.
Insight into life at Medical School
Want to understand the different types of teaching styles at medical school? Read this post that decodes the difference between studying medicine at different universities.
Want to better understand the types of universities available? Take a look at this post that runs through the advantages and disadvantages of each.
new places at medical school
Did you hear last year that Medical School's have been allowed to open up more places than ever before? 
Some existing Medical School's are being allowed to open their doors to more students than ever before, and some new Medical Schools have been established too. We have all you need to know about it here.
Here's information about the 5 new Medical Schools too.
Hear the Former NHS Medical Director, Professor Sir Bruce Keogh's story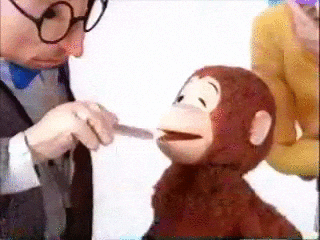 Working as part of a multidisciplinary professional team, doctors can work:
in hospital, including A&E, Operating Theatres and in specialist wards
in the community, including GP surgeries
in research
abroad, e.g. international volunteering, working as a doctor in other countries etc
in the army
A career as a doctor is dynamic and demanding, there's great responsibility and it's incredibly rewarding.
Doctors assess, investigate, diagnose, develop and implement management and treatment plans for their patients.
Doctors provide care and support to patients and their families throughout their lives. As a doctor you support patients to make informed choices about their care.
Doctors participate in training and supervision of junior colleagues, research, innovation and pursue their specialist interests. Doctors link theoretical scientific principles to patient care.
You can develop experience and knowledge in 40+ different specialties and can further sub-specialise in particular areas of interest. Work is carried out in multidisciplinary teams in both hospital and community healthcare settings.