A-Level Results Day 2022 is fast-approaching, here's what you need to know...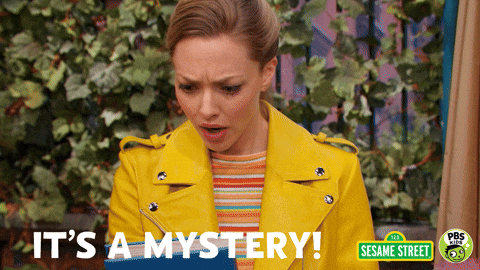 Every year we provide tonnes of support for Results Day and 2022 is no different. We're here to help!
In this blog you'll find the updates and guidance so you can navigate results day. 👏🏿
A-Level Results Day 2022: All of your questions, answered
When is A-Level Results Day?
A-Level pupils will receive their results on Thursday 18th August 2022 from 8am. Here's the complete results day breakdown in case you're waiting for another qualification too.
5th July 2022 – International Baccalaureate results day

9th August 2022 – Scotland's National 5, Higher and Advanced Higher Results

18th August 2022 – England, Wales and Northern Ireland's A-Level and AS-Level Results and A-Level equivalent technical qualifications like BTECs and Cambridge Technicals

25th August 2022 – GCSE results in England, Wales and Northern Ireland and GCSE equivalent technical qualifications.
Usually most students go into their school/college to pick up their results.

Each school/college has their own policy so you'll need to check with your teachers. For most people, you'll either need to go in to school/college to collect them (although their will be social distancing measures in place), or be sent them by email or post.
How have my A-Level results been calculated?
Exams are back for 2022! Which means examination material and coursework will be marked and assessed to calculate your final grades.
Students are not allowed to know their grades before results day, however once you have your final results you can ask for more specific information, if you're finding it difficult to decode your results paper.

If I'm not happy with the grades, what are my options?
Here's what you need to know in a nutshell:
If you're not happy with your grades the first thing to do would be to speak to your teachers and discuss the options with them. All appeals have to be submitted to the relevant exam board through your school and should be completed by 7 September. 
It's also a good idea to have a conversation (after you've spoken to your teachers) with your chosen university if you might lose out on your place due to your grades being lower than expected. They may have some advice or be able to offer you the place even with the lower grades.
Find out more from the government's handy appeals process page
If I'm not happy with my grades, can I resit the exams?
Yes, you can choose to resit your exams next summer. You'll need to speak to your teachers to arrange for them to enter you, and you'll need to take all the exam papers in your chosen subjects.
 Each exam board will publish exam tables on their websites, so check those out if you get your results and think you might want to resit.
If resitting, you will have the option of either:
Re-enrolling at your school and taking the year again
Enrolling at a college if you don't want to go back to school. You will also have the option of enrolling at specialist colleges that will give you more personalised and rigorous teaching, although this will be more expensive.
Enrolling on an online course to resit your exams as a private candidate.
This option will allow you far more flexibility over when you study, so this will be the best option if you're already fairly confident with the course and wish to get on with other things while you study.
When will UCAS Track update?
If you've applied to university, your UCAS Track page should update by 8am on Results Day – Thursday 18th August 2022. 
However, in previous years students have received email alerts as early as 5am notifying them of the update on UCAS so keep an eye out in the morning for an email.
** 2022 Update **
From 2022, UCAS Adjustment is no longer available. If you achieve higher grades than expected and want to find another course, you will need to go through Clearing.
We're not sure why UCAS have discontinued the Adjustment service, however, it seems they want to make a more joined-up service.
Can I reject my firm and accept my insurance choice?
If you reject your firm choice after getting the grades required to get in, you automatically enter clearing and cannot accept your insurance instead. However, if you want to go to your insurance place, you can call them before rejecting your firm to see if they will accept you. If they accept you, they will open a place for you in clearing.
Don't panic if you can't make it to your school/college to collect your results. Every year, thousands of students aren't able to make it in person to collect their results and they still manage just fine to take the correct steps once they find out their results remotely.
That said, if you can make it to school, you should. Your teachers can be really helpful during this time, even if it's just to calm your nerves, because they'll likely have already helped many students for several years who have gone through exactly what you might go through on results day. The ways in which your teachers can assist you are:
Advising you on what to look for on clearing, and what to choose
Helping you with your calls when you go through clearing
Reassuring you if you're upset with your results
Advising you on whether you should apply for a re-mark – they can help you find out how many marks below the next grade boundary you were.
I've changed my mind and don't want to go to uni this year
If you haven't accepted an offer yet, you can withdraw your application. If you have accepted an offer, you'll need to call the university that's holding a place for you and ask to withdraw. You can also call UCAS and ask them to do it for you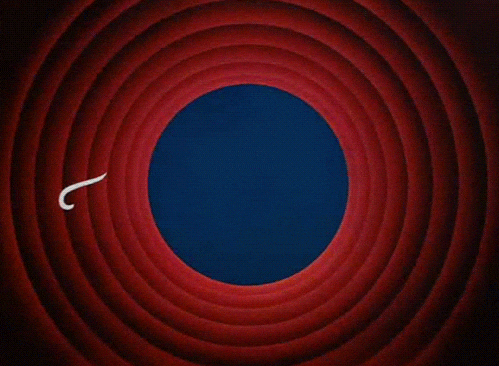 Now you're up-to-speed and familiarised with A-Level Results Day 2022. We hope you found this guide helpful.
p.s. Know someone who's interested in a healthcare career? We have a Scholarship Programme that could support them👇🏾👇🏾
Find out more here